Mystic Blue invites you into Infinity,
where blue of dream meets blue created,
in original Oil & Acrylic Paintings and Art Canvas Prints
by Wieslaw Sadurski
---
Mystic Blue,
passive energy,
exhalation of being,
energy of emptiness,
all-embracing universality,
state of creative not-knowing.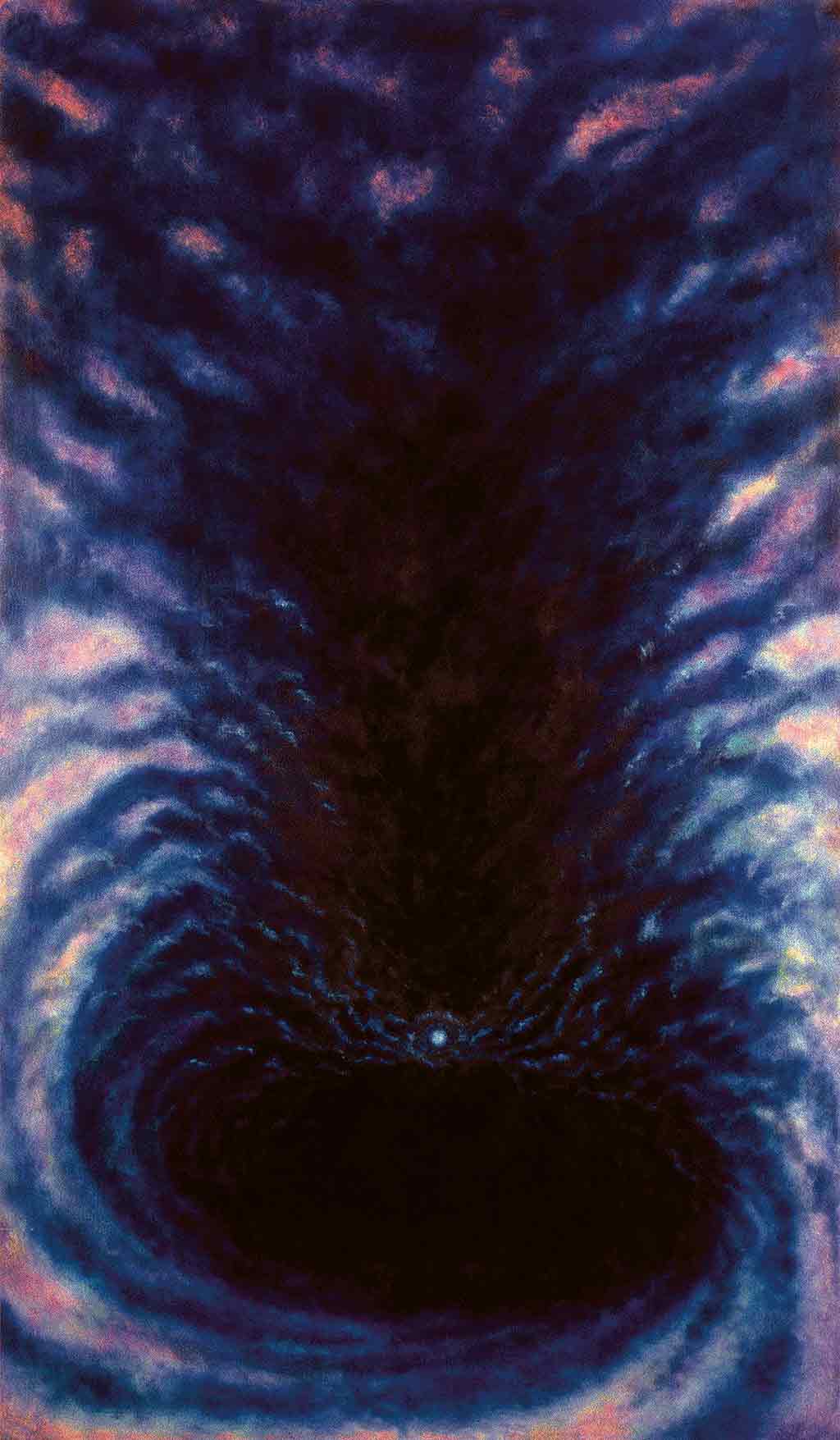 Original oil Painting 140 x 240 cm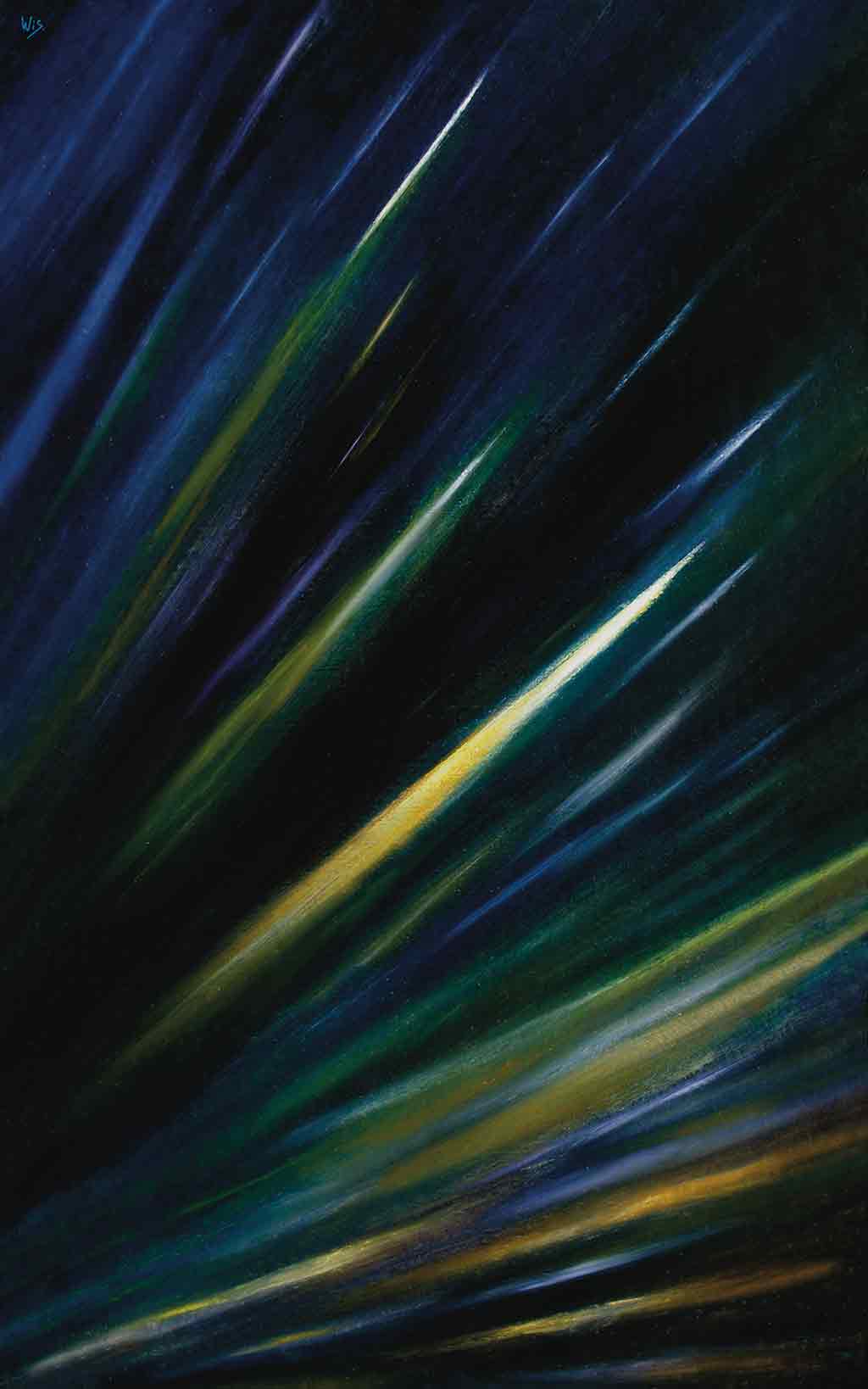 Original oil Painting 50 x 80 cm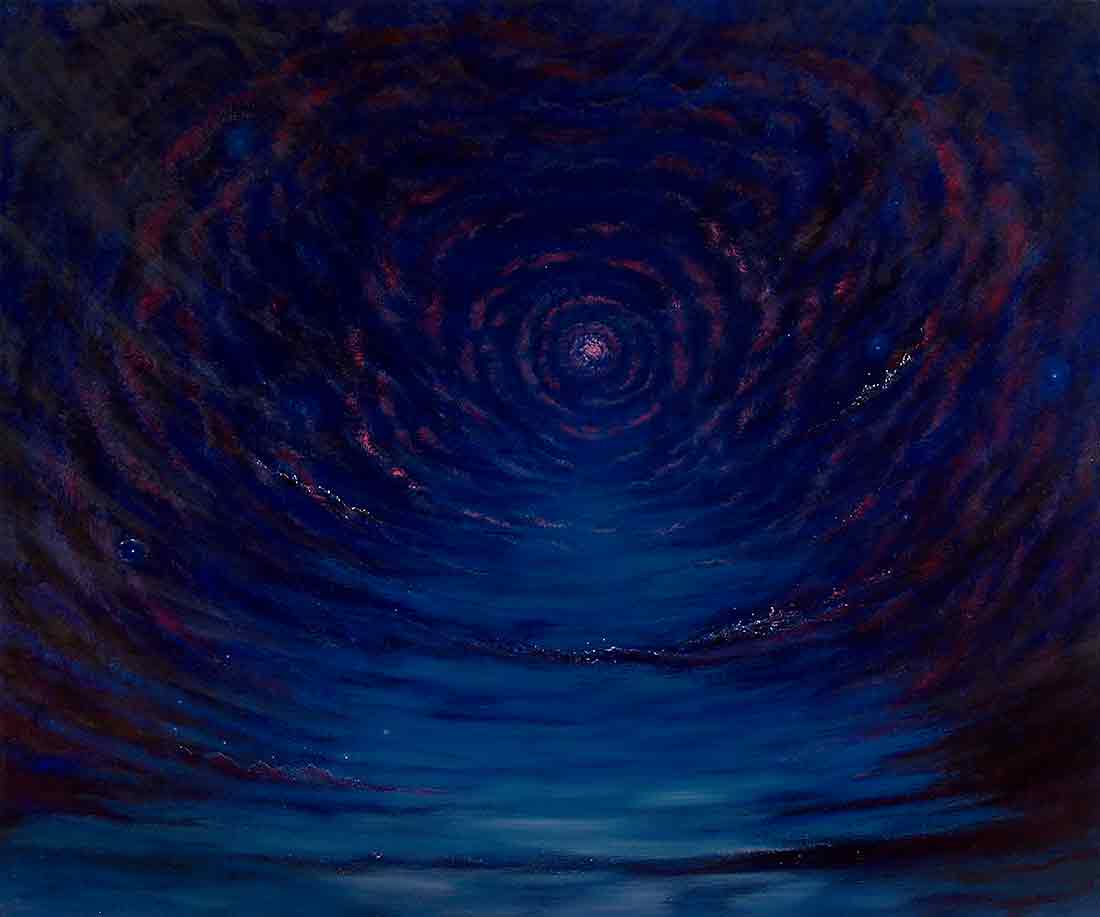 Original oil Painting 240 x 200 cm
---
1983 I live in Kreuzberg, komune of six artists.
All these years I'm hungry! Constant lack of painting materials is forcing me to take any offered job. So I'm renowating flats, painting doors and windows, making electric installations. In order to buy canvas and paint again. Hell! it costs more than rent and food!
Matthew has a present for me: a huge wooden frames, remnants of decorations in the Schiller theater. I cut and glue the wood together, making sizes small enough to enter the house and fit on the staircase, therefore width 200 to 275 cm.
Mount canvases on the frames, paint them three times with glue, using sandpaper for cleaning; then comes three times painting white primer, polishing carefully with finer sandpaper. I prepare the whole available material, so that when painting, do not go back to the craft. 
For the first time in my life I have so many large canvases!
I clean the palette, squeeze paint from the tubes, prepare turpentine, oil, varnish.
Everything smells like that!

I'm in better shape than 8 years ago, this evening, December 8th, when I used brush for the first time. I take a deep breath... and the exhalation lasts until the summer... Huge blue paintings.
After creative season I remembered I've already seen blue paintings, in a dream!
It was fall in Warsaw. I went to the gallery to see if the lighting for paintings is ok, just before the vernissage of my exhibition. I saw them in daylight and liked the dreamlike intense blue. The dream happened few years earlier.
When blue of dream meet blue created - paintings are born.
---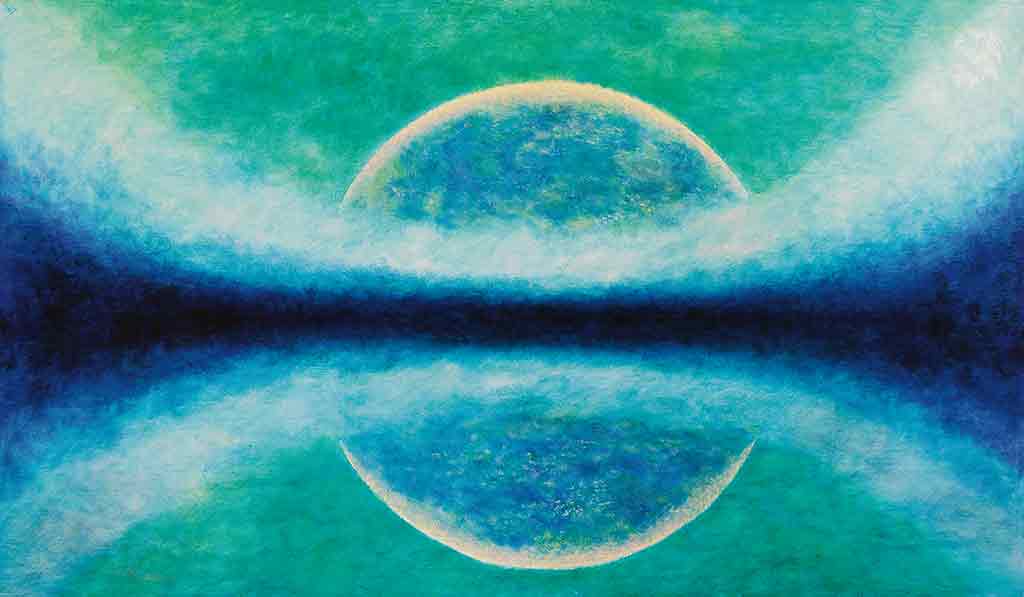 Original oil Painting 240 x 140 cm 120 x 70 cm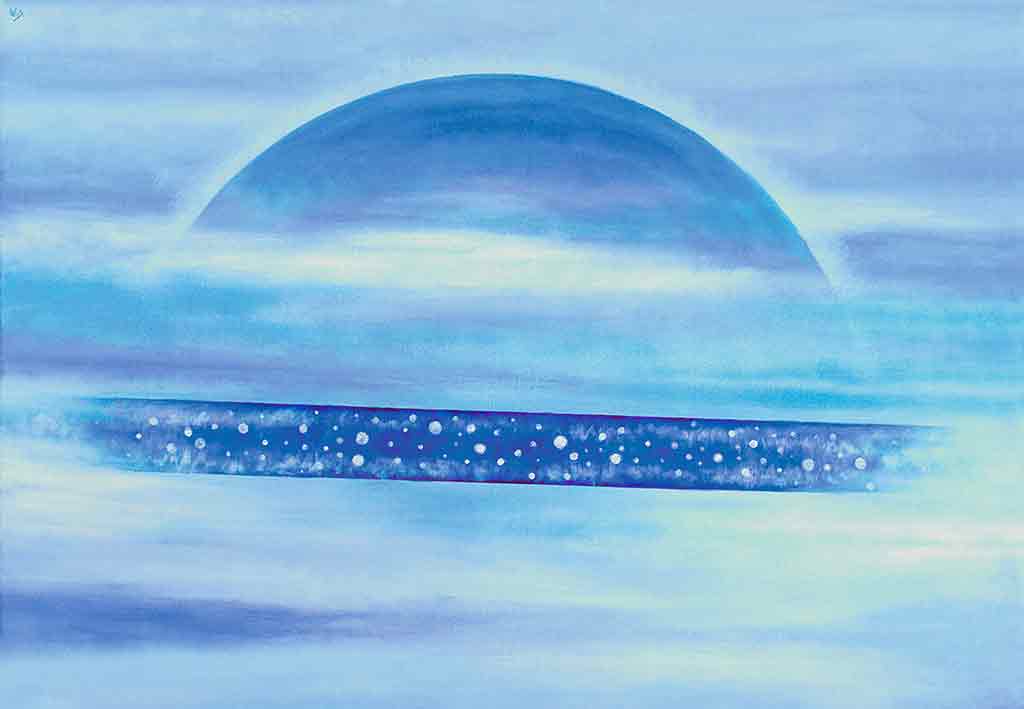 Original oil Painting 130 x 90 cm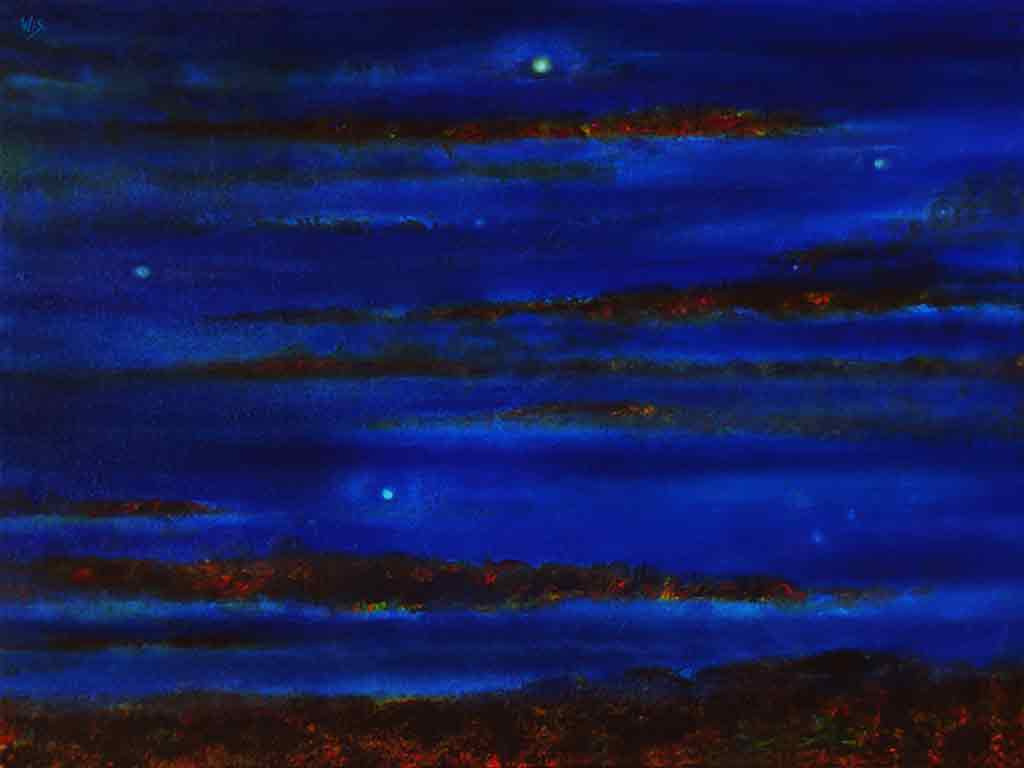 Original oil Painting 60 x 45 cm Original oil Painting 100 x 75 cm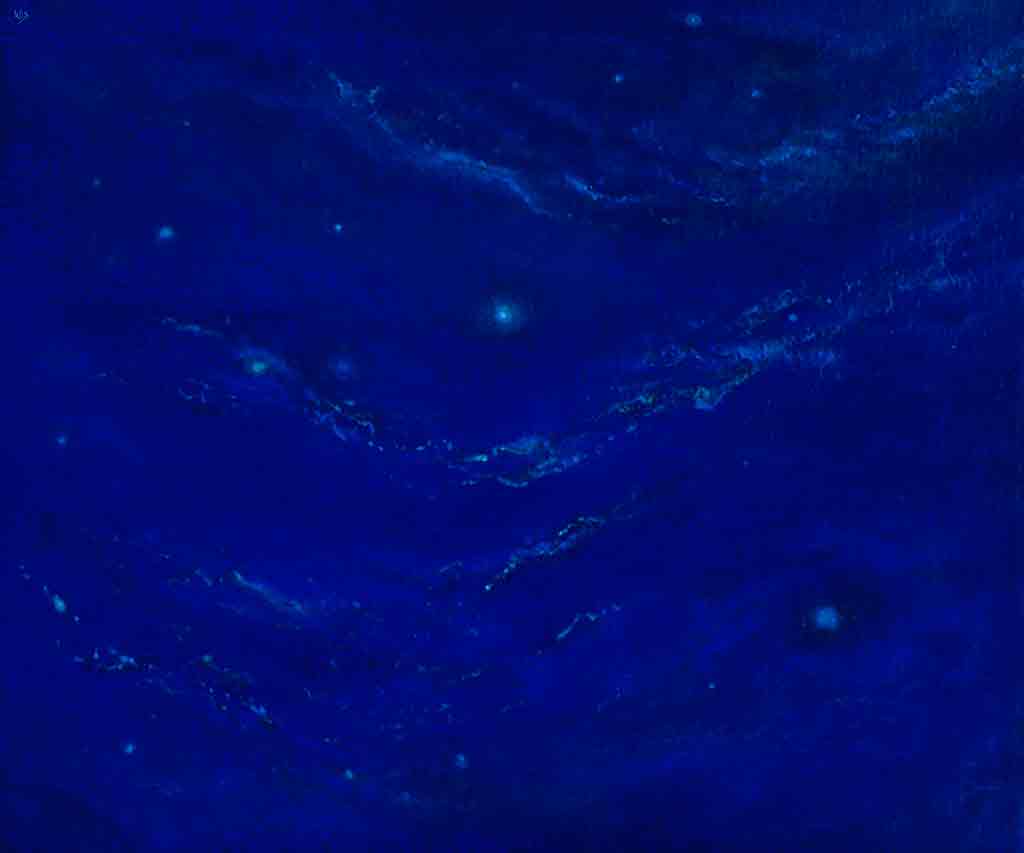 Original oil Painting 60 x 50 cm