No-touch Paintings,
throwing the paints onto the black,
in original Paintings 1983 - 86
by Wieslaw Sadurski
---
One of those days I was angry, total failure in doing One-Touch painting.
I threw the mixed paints from my can onto the black sheet of paper.
---
Coast of the Black, 1983, Original Painting 70 x 50 cm
Three flying, 1983, Original Painting 100 x 70 cm
---
do you know that longing
to be what you really are?
one timeless spaceless point of being
embracing all
becoming nothing
and the desire
to express it
right now
---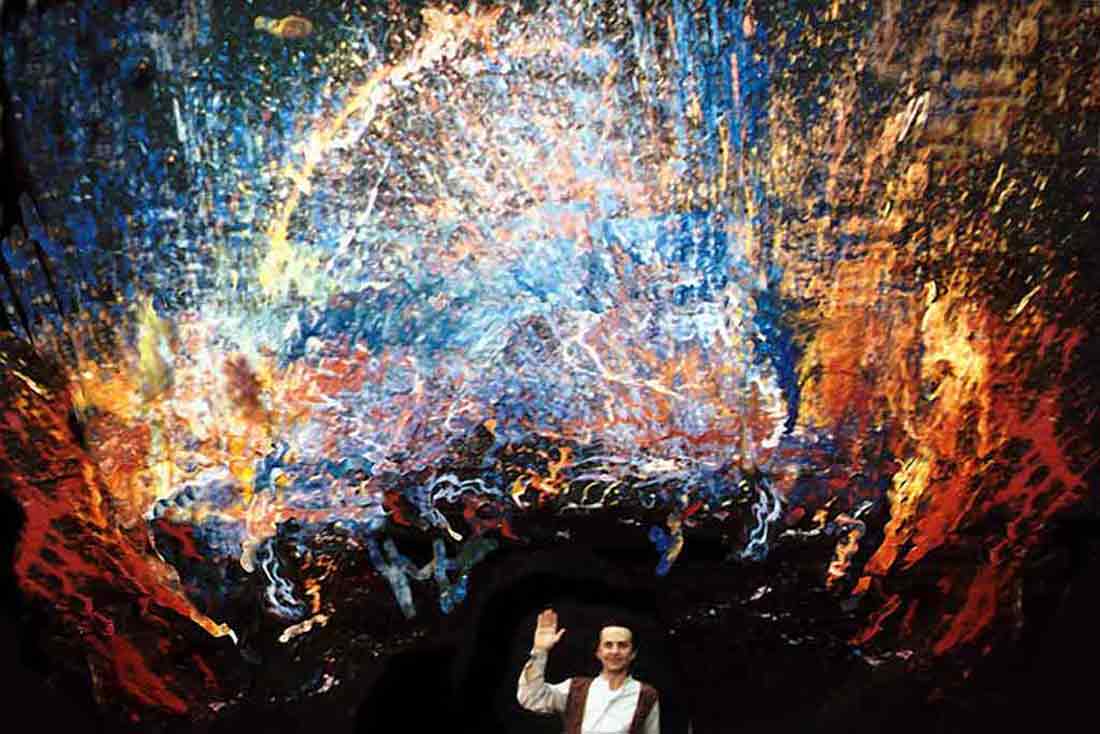 Painting-action in SO36 in Kreuzberg, West Berlin, on Easter Sunday 1986.
Acrylics on 35 papers 100 x 70 cm. Total size 700 x 500 cm.