Paintings of Blooming Spring Landscapes where Love Flourishes
Welcome to my series of Japanese spring landscapes! As an artist, I'm constantly inspired by the natural beauty around me, and these scenes of blooming cherry trees, rushing streams, and rolling hills have captivated me like few others.
Experience the first burst of spring colors bursting in the cherry trees with the vibrant and delicate paints I paint. The hills, as well as the canvas prints, are full of pink and white flowers, bringing joy and inspiration to all who see them.
Each painting is a work of love, born from my passion for capturing the colors and textures of the world we live in. Based on my two decades of contemplation and za-zen practice, these paintings contain the beauty and harmony of nature that I am just discovering in my arduous journey called painting.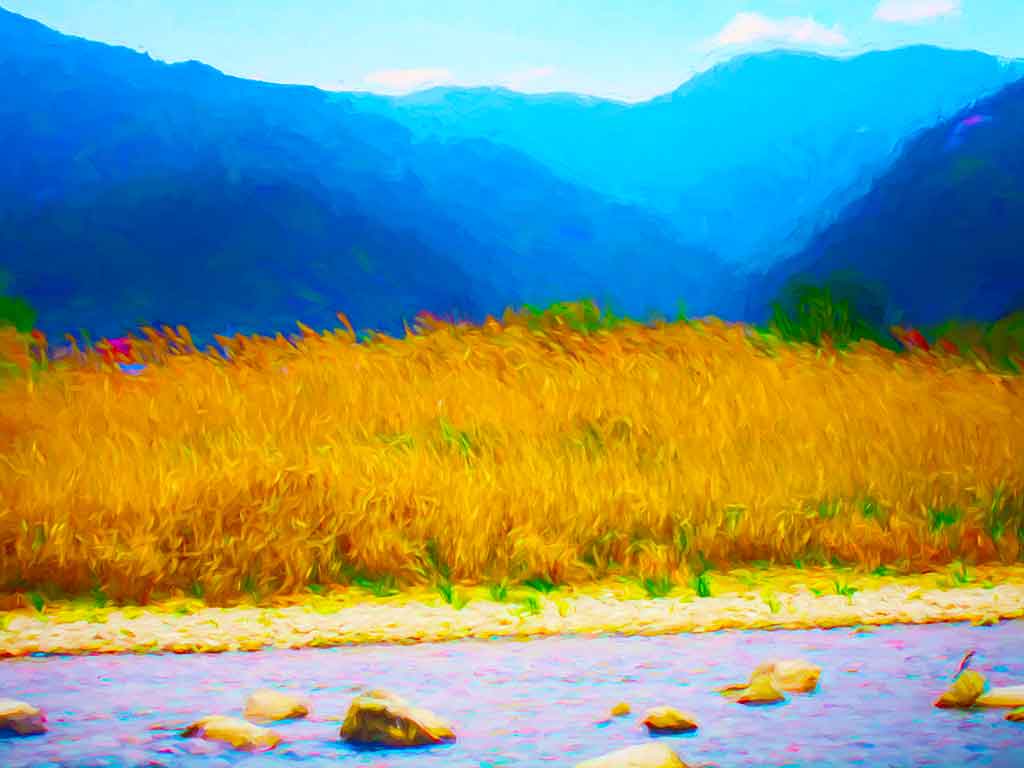 I found my love on the river 15
Art Canvas Print 120 x 90 cm
BUY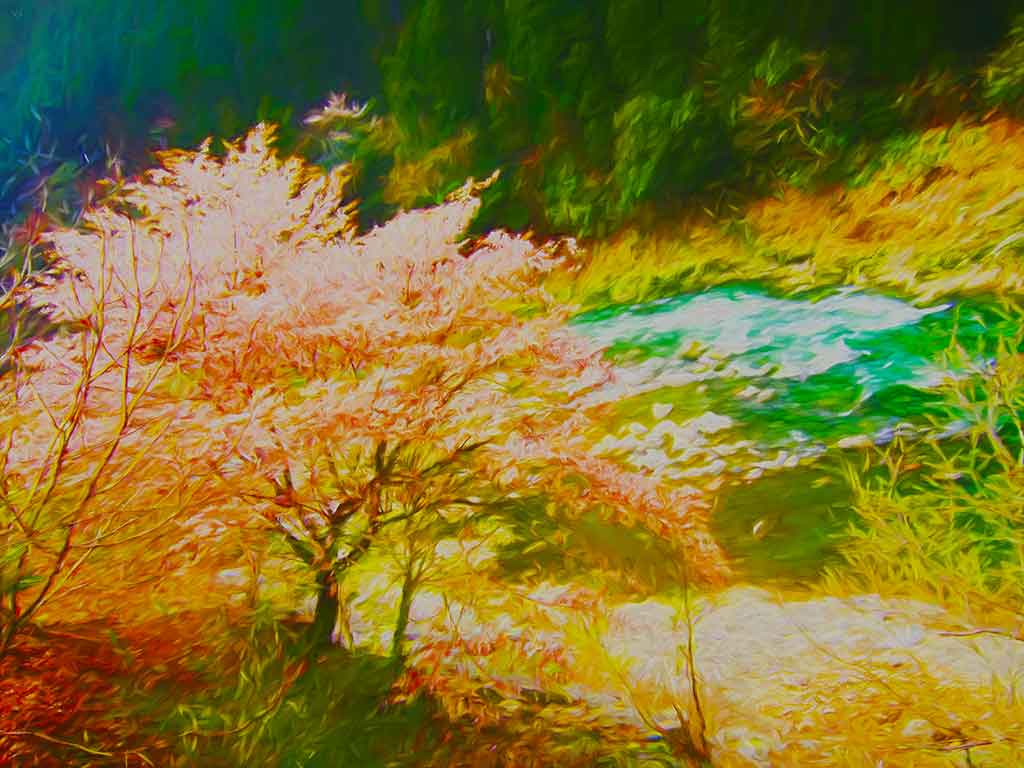 I found my love on the river 06
Art Canvas Print 120 x 90 cm
BUY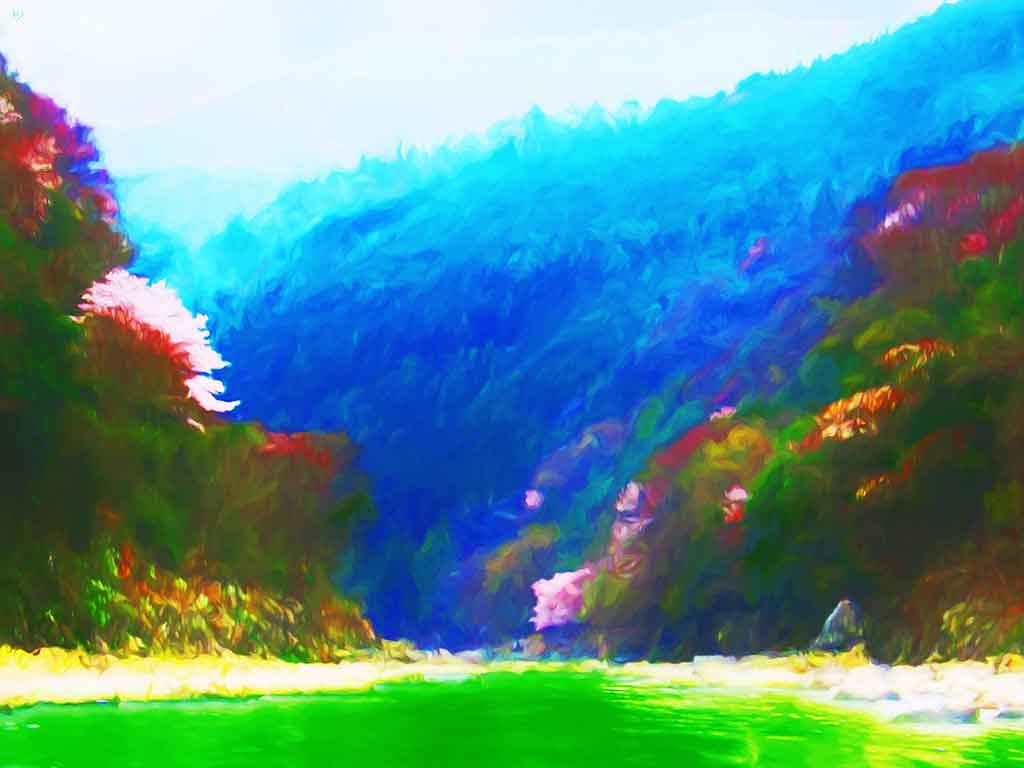 I found my love on the river 01
Art Canvas Print 120 x 90 cm
BUY
Discovering the Essence of Grace in Painting
I am constantly inspired by the beauty of nature and the changing of the seasons. Each year, the arrival of spring brings with it a renewed sense of wonder and awe, and I see that I capture that feeling in my paintings.
The delicate pink and white blossoms of the cherry trees have become synonymous with the arrival of spring in Japan, and they have a special place in my heart. I love exploring the landscapes they inhabit and bringing their beauty to life on canvas.
I am constantly striving to capture the essence of the world around me. Whether it's the gentle curve of a hillside or the rushing flow of a river, I am always looking for new ways to express the beauty and complexity of nature in my work.
The process of creating each image is a journey in itself that requires patience, dedication and a deep connection with the natural world. All of this is given to me by acts of grace; I don't know where they're coming from, I just feel how irresistible they are. I am grateful for the opportunity to share my art with others and spread the message of beauty and wonder that I find in the world around us.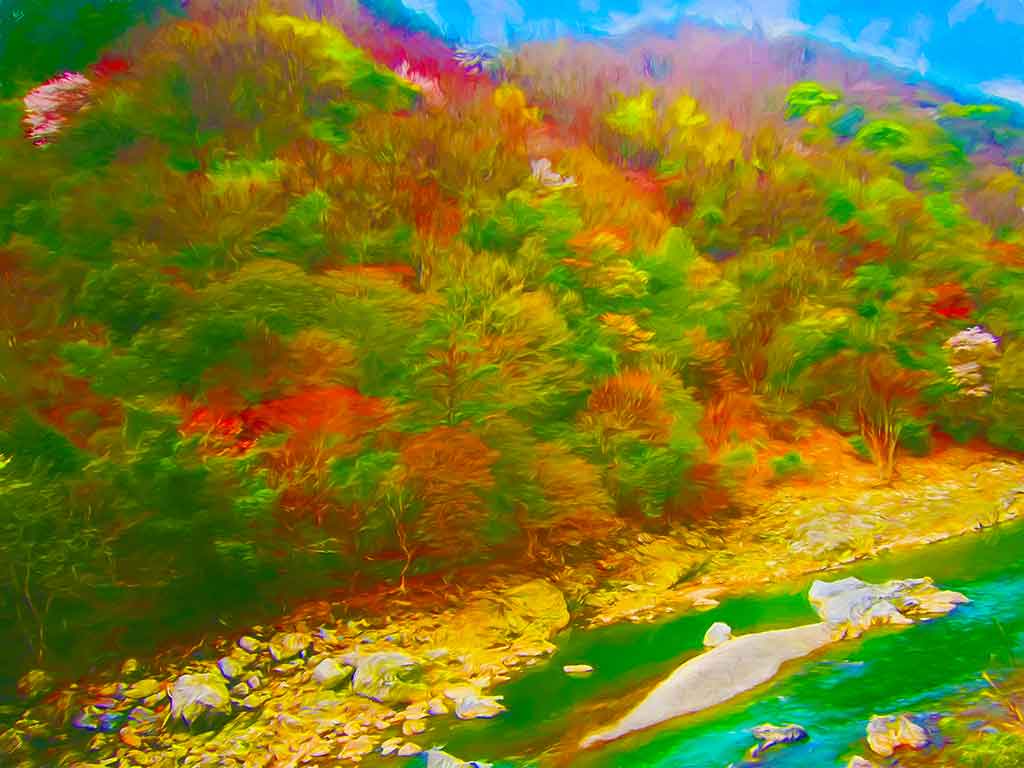 I found my love on the river 03
Art Canvas Print 120 x 90 cm
BUY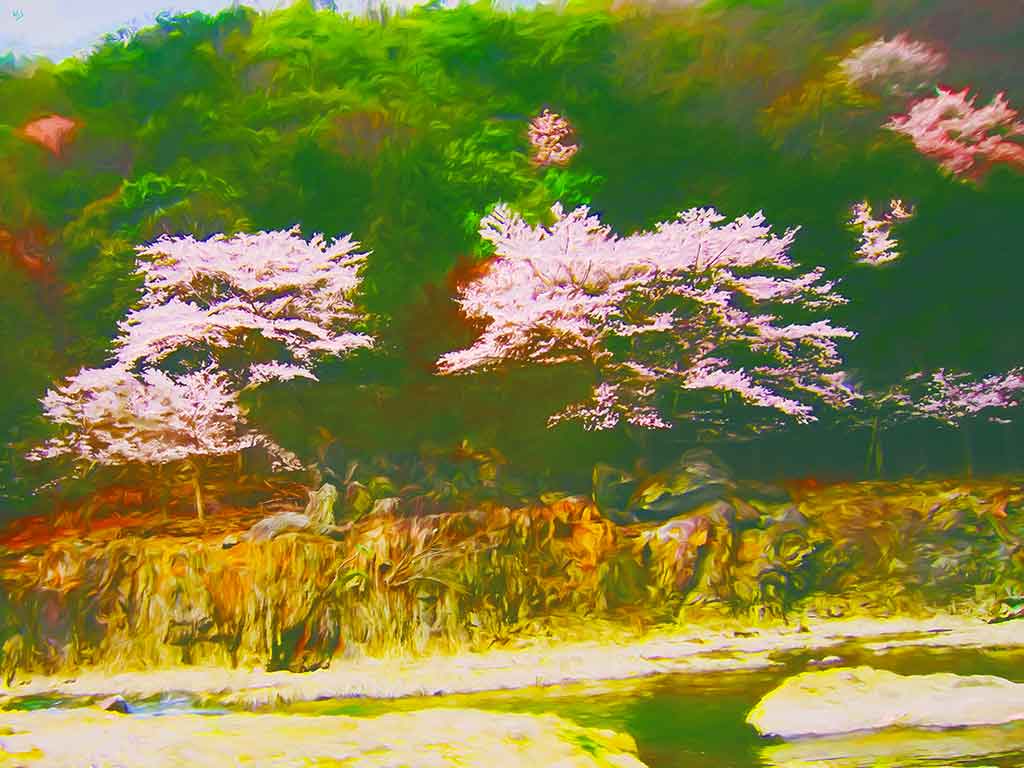 I found my love on the river 02
Art Canvas Print 120 x 90 cm
BUY
By using vibrant colors and bold brushstrokes, I bring to life the beauty of Japanese landscapes in springtime. My paintings convey a sense of wonder and appreciation for the natural world that is both inspiring and uplifting.
Thank you for visiting my website featuring Japanese landscapes in spring colors. I hope you enjoyed the beautiful artwork I created.
Throughout the page, you have been able to discover a variety of stunning paintings that capture the beauty of cherry blossoms, flowing streams, green hills, and mountains in Japan. Each painting reflects my deep admiration for the natural world and the emotions it evokes.
I hope you have found this page informative and inspiring. If you have any questions or comments, please do not hesitate to reach out to me.
Thank you again for your visit.